I am going to be honest. My family is still anything but financially well. While many folks have been incredibly generous, we still have a lot of bills waiting to be paid. In fact, while we sit at over 75% of our goal on the
GoFundMe
, the initial goal is at least $500 short of what we really need at this point.
So I'm going to sweeten the deal. Everyone that donates at least $20 will now get what I am calling the Super Powered Fiction Bundle. It contains all six of my published novels as well as an additional fifteen short stories, including the debut stories of both
F.O.R.C.E.
and
Quadrant
, all in the format of your choice. You can find the complete list at the bottom of this post.
All you have to do to pick up a copy is donate at least $20 to the GoFundMe. I'll send a link to the books within a day. Click the button below to donate.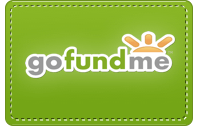 I know a few folks out there might be wary of GoFundMe for whatever reason. I have all of you in mind as well. If you would prefer to make a direct purchase of the works, I have them for sale at
Gumroad
. The cost is a bit higher to make up for Gumroad's surcharges and tax charges, but it contains all the books available if you support through the GoFundMe.
Buy the Bundle on Gumroad
If you are wondering what is in the bundle, here is the complete list:
Lightweight Volumes 1, 2 and 3
Walking Shadows Books 1 and 2
A Dangerous Place to Live
Epsilon
Living Legends: Old Soldiers
American Arsenal
Ape Lincoln
Dracula: Half-Life
F.O.R.C.E. 1: Legend and 2: Doc Tesla
Pulpsploitation: Airboy
Quadrant I & II
The Atomic Werewolf
The Scavenger
The Spear
The Wild West
UFO: A Timeline Story